Andy Madadian's immense musical talent, humanitarian efforts and diverse background have culminated in a remarkable entertainment career spanning 30 years, during which he has become a beloved icon around the world. Nicknamed the "Persian Bono" and "Iranian Elvis," the Iranian-Armenian American musician has toured extensively around the globe many times over playing some of the world's most prestigious venues, theatres, and stadiums and has sold millions of albums in the process.
Featuring DJ Sultan & surprise performances!
For information on purchasing balcony seats, please call 708-998-2646.
VIP Balcony Private Suites $149 (call 708-998-2646 to RSVP)
Private room with great view (minimum capacity 10)
Complete Dinner Buffet
Bottle of Champaign
Meet & Greet with Artist
Fast Entry at the door
VIP Balcony $119
Complete Dinner Buffet
Private Bar and less crowded
Meet & Greet with Artist
Fast Entry at the door
Click on map for larger view.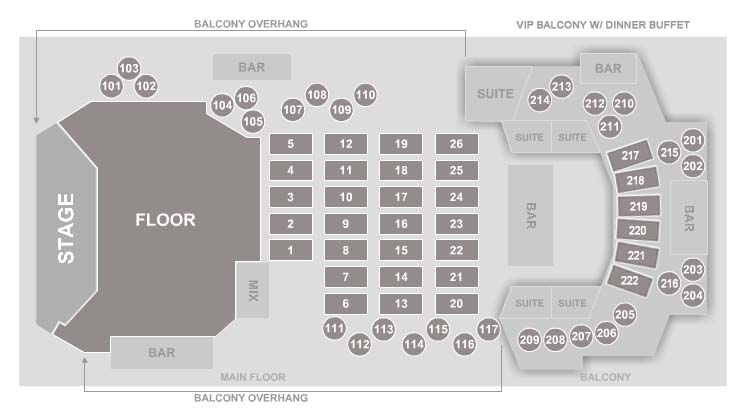 Email Newsletter & Mobile Club
Sign up for our email list to get news on all the latest concerts and events! Enter your mobile number to join our exclusive mobile club for presale information, show updates and special promotions.
Joe's Live at
Parkway Bank Park

5441 Park Place
Rosemont, IL 60018
Joe's Live on Facebook
Joe's Live Twitter
Joe's Live Instagram
Text JOESLIVE to 70717 to join the SMS club
By texting, you understand that you can expect recurring messages monthly with exclusive offers and information from an automated system. Msg & data rates may apply. Text STOP to cancel or HELP for help. Consent is not required to buy goods and services. Must be 21 years or older to participate. Mobile Terms and Conditions & Privacy Policy.
< /div>